When considering where to move to next, Miami should be at the top of your list. Miami Dade County has lovely, vibrant, and tranquil neighborhoods—there's something for everyone and every lifestyle!
But which neighborhoods in Miami would suit your lifestyle?
Keep reading as we explore why Miami is a great place to live and the various neighborhoods you can choose from to facilitate your ideal lifestyle!
What Makes the Miami Area a Great Place to Live?
It's time to sell Miami. Here's what makes Miami a great place to live for young professionals, families, and retired citizens.
Enviable Climate
Miami is the closest thing to tropical in the USA. You can enjoy sun-soaked beaches, parks, and palm tree-studded streets. The heat is moderate, with monsoon rains and tropical thunderstorms. The winters in Miami are considerably drier and less humid than elsewhere in the USA.
Cultural Diversity
People flock from across many countries to live in Miami. Their population is vibrant with many influences from all over the world. Since it's such a famous location with a thriving economy, Miami draws in people from different cultures worldwide, making it a very blended culture.
Thriving Economy
Miami is more than just a popular tourist destination and has a thriving economy. The finance, healthcare, and construction industries are particularly buzzing in Miami. The city provides an epicenter for job opportunities, allowing young professionals to find work.
Real Estate Market
The real estate market in Miami is drastically varied. You can find luxury condos, villas, and homes on the market, and you can find affordable homes too. There are popular upscale locations in Miami if you want privacy and luxury. Or, you can easily find neighborhoods in Miami with affordable homes that are ideal for families and young professionals.
Recreation and Entertainment
Miami provides plenty of recreational activities and entertainment for both visitors and residents. You'll be spoilt for choice regarding restaurants and cafes, and South Beach provides the perfect nightclubs for a wild adventure! There are also abundant parks, beaches, and natural attractions for you to enjoy if you're a nature lover. There is something to suit every lifestyle in Miami!
Natural Beauty
What makes Miami the most sought-after location for tourists is its beauty! The iridescent and tranquil blue waters, beautiful beachfront boulevards, and pure white sand beaches are truly sights to enjoy. Imagine living in Miami with all that beauty on your front doorstep!
Convenient Location
When you live in Miami, you're only an arm's reach from some popular travel destinations, such as the Caribbean Islands and South America. You'll also be situated beside the Atlantic Ocean, which makes trips across the pond easier!
Quality of Life
The quality of life in Miami is immeasurable—you'll benefit from the year-round sun, which is great for your mental health. You'll also feel like living an outdoor lifestyle, getting more exercise, and experiencing the pleasure of nature. You can take advantage of exploring more food, entertainment, and relaxation than you ever thought possible in your hometown!
Learn All About These 16 Best Neighborhoods in Miami, Florida
Now that you know why Miami is such a popular living location, let's explore some of the best neighborhoods in Miami to consider when beginning your property search.
Downtown Miami
Downtown Miami is one of the best places to live if you're looking for somewhere relatively quiet with that urban neighborhood feel! The area is busy and vibrant, with a thriving events and entertainment quarter. Here, you'll find the Kaseya Center, Florida Grand Opera, and Miami City Ballet. If you love arts and culture, you'll be at home in Downtown Miami.
Brickell
For young professionals in the finance sector, Brickell is the place to be. Brickell is made up of stunning high-rise buildings and has a gorgeous skyline. If you're seeking properties in Brickell, you'll find many high-rise apartments with stunning coastal views, the perfect homes for financial professionals making their mark in Miami.
Coconut Grove
Coconut Grove is perfect for families who prefer a lusher and greener neighborhood. There are plenty of green spaces and tree-lined streets in Coconut Grove and plenty of condos and houses to browse. The area has a mix of businesses, restaurants, bars, and cafes, providing something for everyone to enjoy!
Key Biscayne
Key Biscayne is located on a barrier island across from mainland Miami, surrounded by exquisite beaches—like Biscayne Bay with its distinctive lighthouse. Across the southern border of Key Biscayne, Bill Baggs Cape Florida State Park provides a beautiful escape into nature for young families who love to explore. Properties in Key Biscayne are pricier and more luxurious than in other areas of Miami, but who wouldn't pay more to live in such a beautiful and tranquil location that's within arm's reach of the city?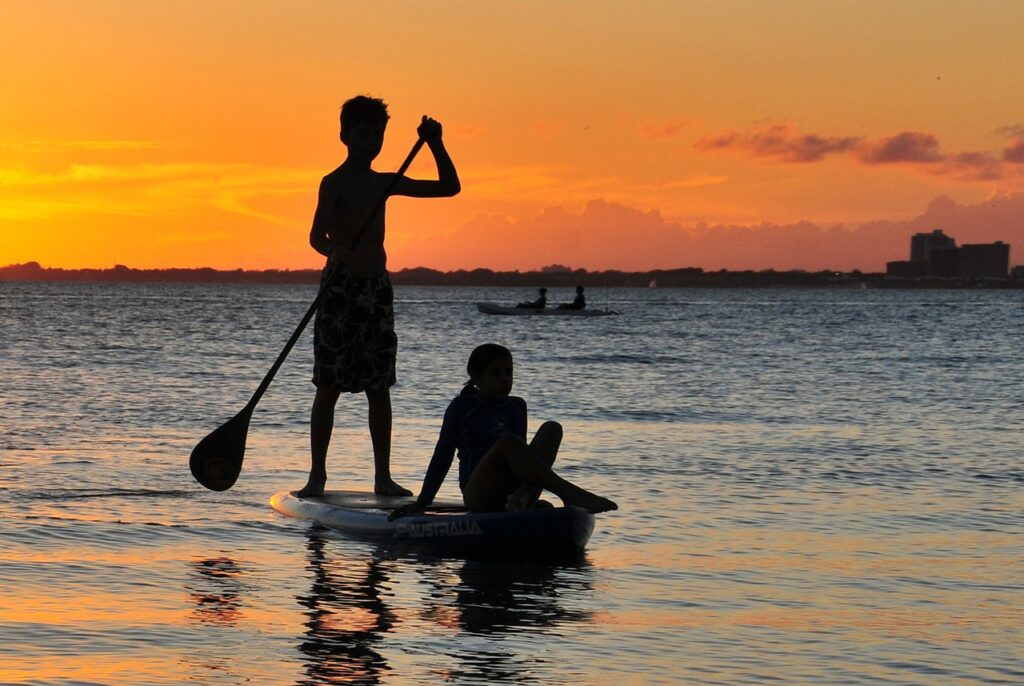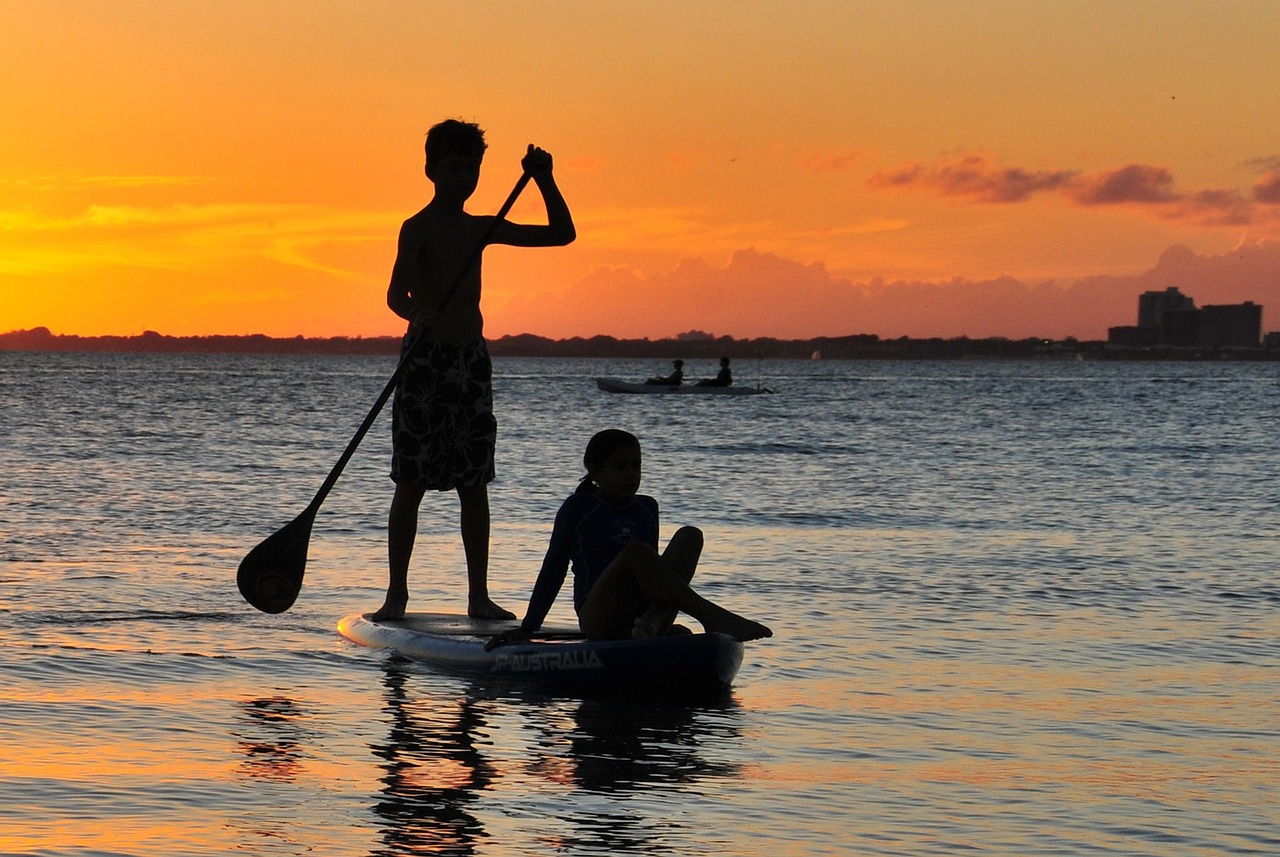 Bay Harbor Islands
The Bay Harbor Islands are separated from the mainland by Biscayne Bay, and you'll find many condos and homes scattered across these islands. These smaller islands have an urban feel, but there is still a sense of community life as most residents own their homes there. You can soak in the tranquility of Miami in this area as you'll have a great view of the beautiful beach and tranquil waters from most places on the island.
South Beach
South Beach is a trendy holiday destination for tourists. If you're looking for a quiet, family-oriented neighborhood, this isn't the place for you. However, if you're looking to live a life of leisure and luxury—getting out on the town and making the most of life—then you'll love South Beach. It can be quite busy in this area during the summertime, but if you like company, South Beach is worth considering!
Surfside
Surfside is located above Miami Beach and is considered a far less busy alternative to South Beach. It is more tailored to meet the needs of residents than tourists, providing a rich community life.
You'll find plenty of luxury properties in Surfside, along with perfectly quiet and calm communities—perfect for families with children. 
The crime rate in Surfside is extremely low, so you can rest easy knowing your community is a safe one. You can enjoy day trips on the beach, and experience decadent seafood grills at the local beachfront restaurants. Life in Surfside feels like living in a resort and is worth considering when planning your life in Miami.
Coral Way
Coral Way is a neighborhood in Miami with traditional architecture from the early 20th century. If Art Deco architecture is your jam, you'll love property searches in Coral Way. The lifestyle on offer in Coral Way is very different from downtown Miami and South Beach. It provides a peaceful environment for those looking to slow things down and be "more brunch, less clubbing."
The neighborhood has a strong Cuban influence, and you won't struggle to find delicious Cuban food and cafes. There are also plenty of nature trails and green spaces to enjoy during the daytime with your family and friends. Life is a breezy affair in Coral Way.
Coral Gables
Coral Gables is the perfect blend between suburban lifestyle and urban vibrancy. If you live in Coral Gables, you'll have the choice between lush high-rise condos and apartments or traditional family homes. You'll also have access to the Venetian Pool, a large pool carved into a quarry—a popular attraction and destination in the area.
The Fairchild Botanical Garden is also worth a visit for a day in nature with your family and friends. Coral Gables is the perfect combination of busy and quiet to suit a varied lifestyle!
Upper East Side
The Upper East Side in Miami is the perfect place to look if you want a home with Miami Modern (MiMo) architecture. Biscayne Boulevard has plenty of MiMo-style buildings to admire as you walk along the street. There are also characterful sidewalk cafes to enjoy, along with many boutique stores to explore.
This area has strong retail and design influences, with plenty of showrooms and galleries to peruse. If you're an art lover, the Upper East Side could be a happy home for you and your family. It has an urban and suburban mix, with plenty of green spaces to get the best of both worlds.
Pinecrest
Some say that Pinecrest is the number one neighborhood in Miami for families, and the lush green area is worth considering. Five council members govern the community and operate under the council-member form of government.
Pinecrest Park provides an excellent opportunity for families to explore the great outdoors, and there are plenty of suburban homes available on Pinecrest's tree-lined streets. There are also many fine dining restaurants, from NYC to Italian cuisine, and plenty of cafes for your morning cup of Joe!
South Of Fifth
South Of Fifth, or SoFi, is one of the more affluent neighborhoods in Miami. If you're looking for Miami neighborhoods that accommodate an elegant lifestyle, then SoFi makes a great choice. The community offers direct beach access to white sand beaches and 5-star restaurants galore. You'll also have access to South Pointe Park for days in nature, hikes, and jogs. There are luxury condos and luxury estates in this South Beach location. However, if you want oceanfront condos, these will be on the pricier side.
Aventura
Aventura is a planned suburban area in Miami and has a lot of delightful retail opportunities on offer. If you live in Aventura, you'll likely be within walking distance of Aventura Mall, which has many excellent luxury stores—such as Macy's, JCPenney, and Bloomingdale's—for a truly chic shopping experience. You'll find many ultra-luxury condos in Aventura and most residents own their homes, so you can enter a tight-knit and longstanding community in the area.
Edgewater
Edgewater has an urban feel, with plenty of high-rise condos and apartment buildings. It offers direct waterfront access and is situated right on the water's edge (hence, Edgewater). If you're looking for a neighborhood with plenty of cafes and picnic spots, you'll be content in Edgewater. Most people who live in Edgewater rent their homes.
West Miami
West Miami is one of the most ideal neighborhoods for families with children. It is extremely safe and has a laid-back and suburban feel. Many locals in the area are Latino, and there is plenty of cultural diversity. Cooper Park and the West Miami Rec Center are hotspots for community activities, allowing locals to gather and build a sense of community! Properties in the area are primarily condos and houses, and the district is ideal if you're seeking a relaxed way of living.
Wynwood
Wynwood is easily recognized by the vibrant and colorful murals adorning the sides of buildings. This is a creative paradise—you can find craft breweries and galleries galore in this Miami design district. If you like an urban feel with a hip, artsy vibe, Wynwood is the place for you. Wynwood is also wholly walkable, so you'll find all local amenities within walking distance of your home!
Takeaway
Whether you're seeking an exciting, fast-paced city feel or a laid-back suburban lifestyle, there's something for everyone in Miami. You can have a perfect mix of city and suburb wherever you're located, with access to all the best restaurants, clubs, and attractions.
To check out your real estate options in Miami, why not browse what's on offer with Chatburn Living? Our property specialists are always happy to help and have years of expertise in Miami real estate!