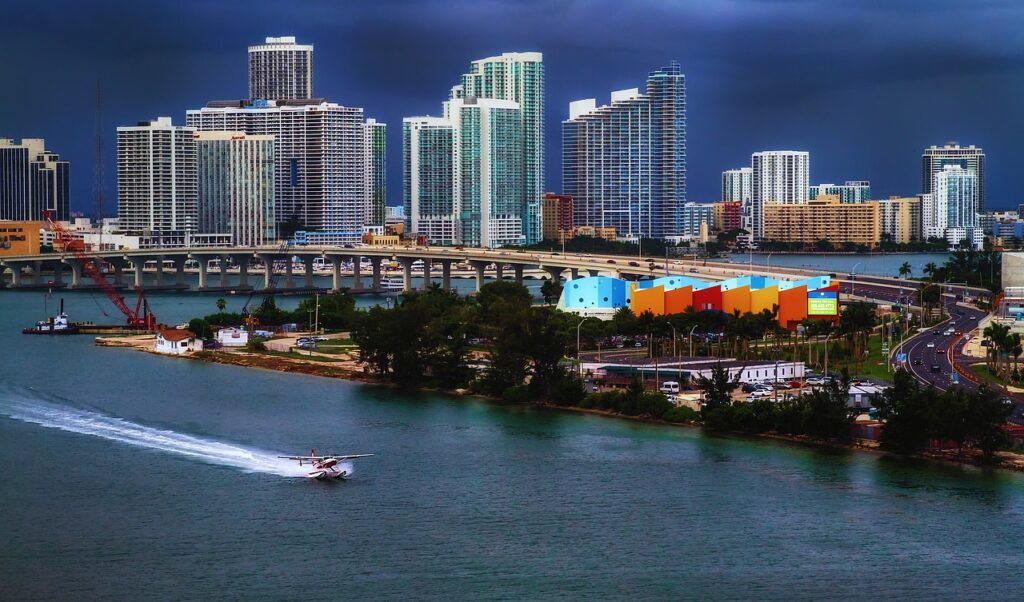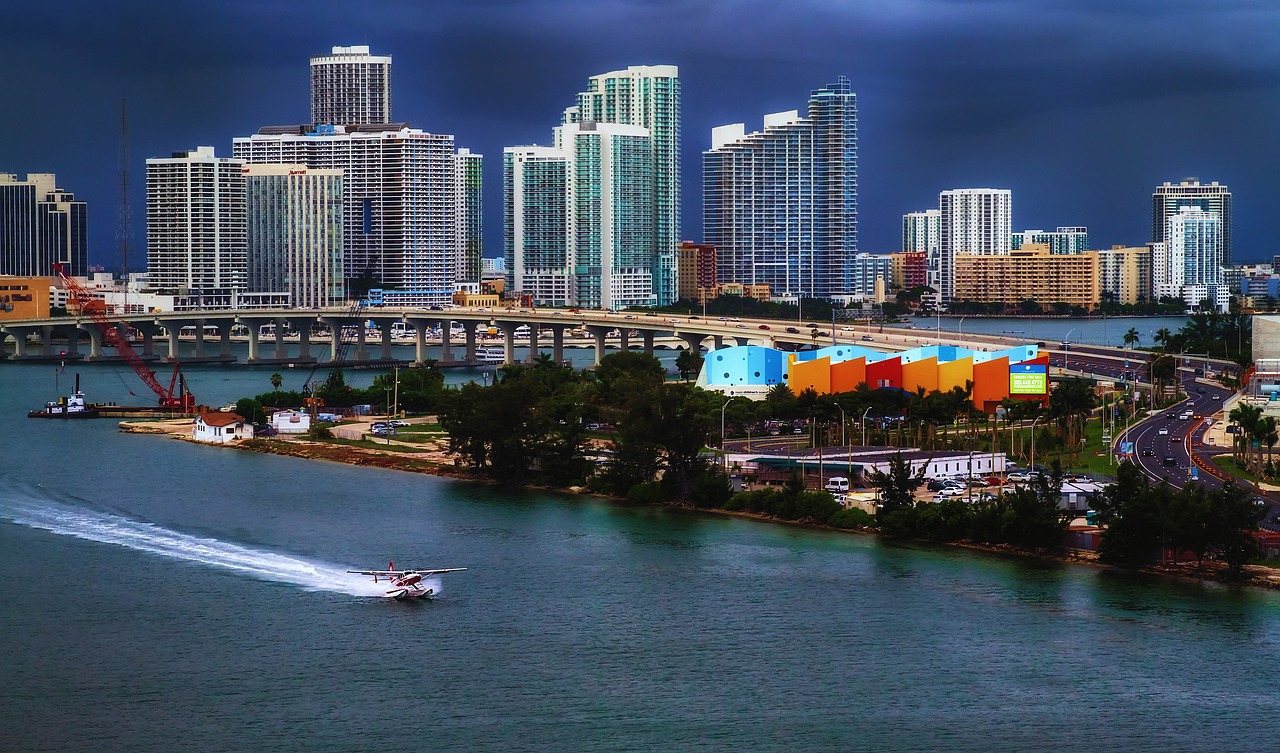 When considering where to purchase or invest in property in Miami, sometimes it is confusing to figure out the difference between Miami Beach and South Beach. Many people think that these are completely separate areas of Miami, but would you be surprised to know that South Beach is actually a part of Miami Beach? In fact, Miami Beach consists of three distinct areas: South Beach, Mid Beach, and North Beach. 
But which area is best for purchasing a property for your home or investment? 
Keep reading as we discuss the different areas of Miami Beach, including the unique amenities and vibe of each location. Knowing which area best suits your lifestyle is critical if you're planning on moving to Miami Beach.
Miami Beach: Where Is It, And What Areas Does It Include?
Miami Beach is one of the most sought-after locations in Miami-Dade County and for good reason! Situated along the picturesque Atlantic Ocean, Miami Beach boasts an idyllic coastal location that provides residents with easy access to miles of pristine beaches. Miami Beach is also renowned for its tropical climate, characterized by warm temperatures and abundant sunshine throughout the year. The city offers a year-round outdoor lifestyle, allowing residents to partake in various activities such as swimming, boating, and cycling, regardless of the season. Chic boutique hotels 
Besides the stunning beauty and excellent climate, Miami Beach is also a cultural and artistic hub that embraces diversity and creativity. Art galleries, museums, and theaters provide residents with a vibrant and dynamic cultural scene. The world-famous Art Deco Historic District is a must-see. 
Miami Beach is a food lover's paradise, boasting an eclectic culinary scene that caters to diverse tastes. From world-class restaurants to trendy food trucks, the city offers a wide array of dining options. Bon appetit!
Situated on a barrier island, Miami Beach is nestled between the majestic Atlantic Ocean to the east and Biscayne Bay to the west. The city is connected to the mainland by several causeways, providing easy access to the rest of Miami and surrounding areas.
Keep reading to find out the differences between the three areas of Miami Beach – South Beach, Mid Beach, and North Beach. 
North Beach
North Beach is the uppermost portion of Miami Beach, stretching from around 63rd Street to the northern tip of the Island underneath Bal Harbour and Surfside.
Next to North Beach to the west is the Normandy Isles, which separate a portion of North Beach from Biscayne Bay.
Mid Beach
Mid Beach is located in the middle of the island and is part of Miami Beach, encompassing the area from roughly 23rd Street to about 63rd Street. The exact boundaries of Mid Beach can vary slightly depending on different interpretations. The Julia Tuttle Causeway, connecting Miami Beach and the mainland, allows commuters and island visitors to drive to and from the mainland easily.
South Beach
South Beach is the bottom portion of Miami Beach and is typically considered to extend from 1st Street at the southern tip of the island to about 23rd Street. It is considered a popular holiday destination, which is why there are so many chic boutique hotels in this part of Miami Beach.
South Beach (SoBe): What You Need To Know
Now that you know where South Beach is located, let's explore what it's really like in SoBe. Here's everything you need to know about life and culture in South Beach.
It's One Of The Most Popular Beaches In The World
South Beach is the most popular beach in Miami and one of the most famous in the entire world. Why? There's so much to enjoy! From the art deco hotels to the dance clubs, bars, restaurants, and resorts, there's something for everyone at SoBe. You can enjoy cocktails with friends, tanning on the beach, or exploring the area's boutiques, attractions, and restaurants. Hospitality is the dominant sector.
It's The Busiest And Most Touristy Of The Three Areas
South Beach is a popular tourist destination, known for its energetic and lively ambiance. The neighborhood is filled with trendy restaurants, bars, nightclubs, and entertainment venues, providing a vibrant social scene and a plethora of options for dining, shopping, and nightlife. This also means it can get crowded, especially during peak seasons. The influx of visitors may result in increased traffic, longer wait times at restaurants, and a generally busier atmosphere. 
Where To Eat, Shop, Live, And Have Fun
Many features make SoBe stand out. Here are some of the outstanding amenities popular in this part of Miami Beach:
Miami Beach Botanical Garden – the botanical garden is a beautiful place to spend the day with your family, have coffee with friends, or even have a romantic picnic.

Sunset Harbour – if you want to enjoy South Beach's fine dining while overlooking the harbor with its white sails and gentle blue waters, then Sunset Harbour is the place to go. You can enjoy fresh fish and seafood with a relaxing breeze on the beachfront.

Espanola Way – if you want to enjoy margaritas and Mexican foods, you'll love dining at Espanola Way in South Beach. Karaoke bars, restaurants, and markets are abundant on this street in SoBe.
Quality Of Life
South Beach is vibrant, exciting, and full of life. There is a diverse crowd of people, and you can enjoy numerous activities beyond the beach and water. However, if you like peace and tranquility, choosing another region in Miami Beach is probably best, as this area can get pretty busy during the holiday season! This makes South Beach a strong market for rental income, as the rental market is strong and Miami has relatively favorable regulations for short-term rentals.
Activities Nearby
There are many unique activities to enjoy in South Beach, from the stunning South Pointe Park and pier, which is located at the Southern Tip of the island, to the World Sex Museum, which is an exciting day trip for you and your friends (which might inspire a few laughs)! South Beach is renowned for its iconic Art Deco architecture. Taking a stroll along Ocean Drive, Collins Avenue, and Washington Avenue allows you to admire the vibrant, pastel-colored buildings and experience the unique charm of the Art Deco Historic District. Many guided walking tours are available to provide insights into the architectural history and cultural significance of the area
Located in the heart of South Beach, Lincoln Road Mall is a pedestrian-friendly promenade lined with shops, restaurants, cafes, art galleries, and entertainment venues. It's a bustling hub of activity where visitors can enjoy shopping, dining, people-watching, and live performances. The outdoor dining options and vibrant atmosphere make it a popular spot for both locals and tourists.
Neighborhoods, Hotels, And Parks
If you want to purchase a luxury property in South Beach, then La Gorce Island is the way to go, with home prices averaging around $5 million on this secluded piece of land.
The cost of living and property prices are steeper in this area due to the wealth of activities and attractions. There are also many hotels, parks, and beaches in the area.
Nightclubs And Restaurants
South Beach is the perfect place to let loose and party like a celebrity! There are plenty of nightclubs with quaint names like 'Do Not Sit On The Furniture', 'LIV', and 'Basement'. You can go bar-hopping with your friends to find your favorite hangout.
Pollos & Jarras is a highly-recommended Peruvian steakhouse in SoBe worth checking out, and there are plenty of Cuban restaurants to try. Or, you can visit Paperfish for sushi with fresh fish and seafood or even Pummarola for authentic Neapolitan Pizza.
Shopping 
Sunset Harbour is one of South Beach, Miami's chicest shopping places. You can find cute boutique stores along the beachfront for a pleasant shopping trip and enjoy fresh seafood cuisine at one of the local restaurants. 
Vibe
The vibe in South Beach is popping! If you like to have leisurely activities on your doorstep and a vibrant, energetic nightlife scene, then you'll love SoBe. But, if you prefer to hang back and enjoy some quiet, you may become overwhelmed by how busy the area gets in peak tourist season. Of course, the popularity of South Beach gives it excellent investment potential!

Mid Beach – What You Need To Know
Mid Beach is located conveniently between North and South Beach, and it allows you to access the energetic events of South Beach without the hustle and bustle during the busy seasons!
Mid Beach Is A Good Middle Ground (Literally!)
Mid Beach is located between South Beach and North Beach, offering a more relaxed and residential atmosphere. This area is characterized by luxurious high-rise condominiums, upscale resorts, and a quieter ambiance. Mid Beach provides a balance between the vibrant energy of South Beach and the tranquil serenity of North Beach.
If you don't like being overrun by excited tourists, then Mid Beach is a great way to get out of the way – without losing access to all of the fun events in South Beach. It is the perfect middle ground for those who like a good mix of peace and partying!
Beaches
The beaches in Mid Beach are generally less crowded and more relaxed vs. South Beach. The shoreline is wide, with soft sand and clear turquoise waters. Mid Beach provides a more serene and tranquil beach experience, ideal for those seeking a quieter and less hectic atmosphere. The beach is typically frequented by residents and visitors looking to enjoy a peaceful day by the ocean.
Where To Live, Shop, Eat, And Have Fun
There are many retail shops, restaurants, and scenic destinations to enjoy in MiMo, along with a relatively quiet and peaceful environment!
Quality Of Life
Mid Beach is known for its residential neighborhoods, offering a quieter and more laid-back atmosphere compared to the bustling areas of South Beach. 
Mid Beach boasts beautiful stretches of sandy beaches along the Atlantic Ocean. Residents have convenient access to the beach, allowing them to enjoy activities like swimming, sunbathing, and beach sports. The quieter beaches in this area provide a more serene and relaxed beach experience compared to the livelier South Beach.
The atmosphere in Mid-Beach is very relaxed and laid back, perfect for settling into a residential property with your family or as a young professional. The properties in Mid Beach are much more affordable than at the southern point of the Miami Beach area.
The crime rate is moderate, making it a great place to live with your family. It is a dense urban area with a vibrant atmosphere – just not the wild nightlife and tourism of South Beach.
Activities Nearby
There are plenty of activities you can enjoy in Mid-Beach Miami, whether you're looking for a day trip, outdoor activities, or a night on the town Here are some of the nearby attractions to check out in MiMo:
Fontainebleau

– if you love architectural styles, it's worth visiting Fontainebleau. The mid-century hotel has an intricate architectural design with marble bowtie floors. It's worth a visit if you're in Mid Beach, Miami.

The Bass

– another architectural feat, The Bass in Miami is an art deco masterpiece. If you enjoy art deco hotels and architecture, you'll be in awe when you stroll through The Bass.
Neighborhoods, Hotels, And Parks
In addition to the beach, Mid Beach offers several parks and green spaces where residents can enjoy outdoor activities. Examples include the Miami Beach Botanical Garden and 53rd Street Park, which feature lush landscapes, walking paths, and spaces for picnics and relaxation.
Collins Park is a stunning Mid Beach park nestled amongst some vibrant places for music, drinks, and food. You can spend the entire day at Collins Park enjoying the sun, sand, water, and entertainment.
If you're looking to visit Mid Beach and scope out the area, you'll have many historic and popular hotel choices. The Palms, The Confidante, Fountaine Bleu, and Eden Roc are all well-known establishments in Mid Beach, offering guests a range of amenities, beautiful surroundings, and memorable experiences.
Properties in mid-beach include single-family homes, townhomes, luxury condo buildings, and high-rise apartments, providing stunning views of the Atlantic Ocean on all sides.
Nightclubs And Restaurants
The nightclubs in Mid Beach are less like the mega clubs in South Beach but still provide that after-hours experience for eager partygoers. Clubs like Treehouse, LIV, and Soho Beach House are worth a visit – though you'll need to be a member to get into the exclusive Soho Beach House!
Mid Beach offers a variety of dining options, though they may be more limited compared to busier areas like South Beach. Residents can find a range of restaurants offering diverse cuisines, from upscale dining to casual eateries. You'll love Cecconi's! It has a romantic atmosphere with ivy branches and twinkling lights, and the food is the height of fine dining. You can enjoy divine lobster dishes, dumplings, and truffle-garnished pies. Some other notable mentions include Los Fuegos for Argentinian cuisine and The Matador Room for sushi, Spanish tapas, and Caribbean flavors.
Shopping 
The Faena Bazaar is the best place to go shopping in Mid Beach, Miami – by a long shot! It is a department store with five stories filled with curated luxury goods to browse. The oceanfront property is hard to miss, with the pink pouts adorning the front of the stunning white building.
Vibe
For individuals seeking a more peaceful and residential setting within Miami Beach, Mid Beach provides a quality of life that balances tranquility, access to nature, and proximity to urban amenities.
North Beach – What You Need To Know
North Beach is situated right above Mid Beach and just below Surfside. It is the most tranquil area in Miami Beach, and the surrounding neighborhoods like Bal Harbour are also an excellent choice if you're looking to settle down in this tropical paradise.
North Beach Offers A Quieter, More Relaxed Atmosphere Than The Other Two Areas
North Beach is not a holiday destination but is more exclusively tailored to meet the needs of residents. The beach in North Shore Park is mainly designed to accommodate the needs of residents and thus is only a tiny portion of the beach. This has advantages for residents, as it keeps the area private while still allowing them to enjoy pristine white sand without the noise of tourists.
Where To Live, Shop, Eat, And Have Fun
Here is a rundown of the best attractions and things to do as a North Beach, Miami resident.
Quality Of Life
The quality of life is excellent in North Beach if you're seeking a quiet and calm lifestyle, with the hustle and bustle of Mid and South Beach within arm's reach. There are plenty of reasonably priced properties in North Beach, including condos and detached houses.
This area is the best choice if you're seeking properties for you and your family, as the crime rate is relatively low, even lower than the Mid and South Beach areas.
Activities Nearby
The North Beach bandshell will be your paradise if you love nature. The Uleta State Park offers hiking, biking, and kayaking opportunities. Families who love the great outdoors and an active lifestyle will do well in North Beach.
Neighborhoods, Hotels, And Parks
North Beach comprise several neighborhoods, including Normandy Isles, North Shore, and Surfside. Normandy Isles is known for its charming island-like setting, with waterfront properties, golf courses, and a mix of residential and commercial areas. North Shore features a mix of mid-rise and low-rise buildings, parks, and a vibrant arts scene. Surfside, located to the north of North Beach, is a more upscale area known for its luxury oceanfront properties, upscale shopping, and dining options.
You can visit North Beach easily and stay in one of many highly-rated hotels, such as the Ramada Plaza, Newport Beachside Hotel, or Residence Inn. There are plenty of parks, such as Victory Park and East Greynolds Park, and also an outdoor fitness park. With such abundant opportunities for exercise, the neighborhoods in North Beach make an excellent place to lay down your roots.
Nightclubs And Restaurants
Hungry for some Italian Focaccia? You'll love taking a trip to Liguria Bakery on a Sunday afternoon – this family-run business pours love, time, and energy into each of its delicious pieces of bread.
Bodega is a popular choice for wine lovers in North Beach, offering high-quality wines and small plates for a great evening out.
Il Pollaio is another popular eatery in North Beach, and it isn't for the vegans among us. As the name suggests, the menu consists mainly of delicious chicken dishes and some rabbit or lamb dishes for meat lovers!
Though the nightlife in North Beach is quieter than what lies below the southern border, you can still enjoy a night out on the town in style and elegance!
Shopping
The Aventura Mall, promenade shopping streets, and comic and thrift stores make North Beach a quaint shopping experience. If you like to keep it organic, there are plenty of farmers' markets in North Beach.
Vibe
The vibe in North Beach is generally relaxed, laid-back, and family-friendly. The atmosphere is quieter compared to the bustling South Beach, making it an attractive option for those seeking a more tranquil beach lifestyle. North Beach has a diverse community, with residents from different backgrounds, including families, young professionals, and retirees. The area offers a sense of community and a slower pace of life, making it appealing to those who prefer a more residential and neighborly ambiance.
Takeaway
So, Miami Beach vs. South Beach – which is right for you? As you now know, the real question is South Beach vs. Mid Beach vs. North Beach. Ultimately, your chosen area depends on the lifestyle that best suits you. Let the Miami experts at Chatburn Living answer any questions you may have about buying property in Miami! Our passion is delighting our customers with knowledge, experience, and customer service.  To browse properties in Miami Beach, why not check out the beautiful homes at chatburnliving.com?