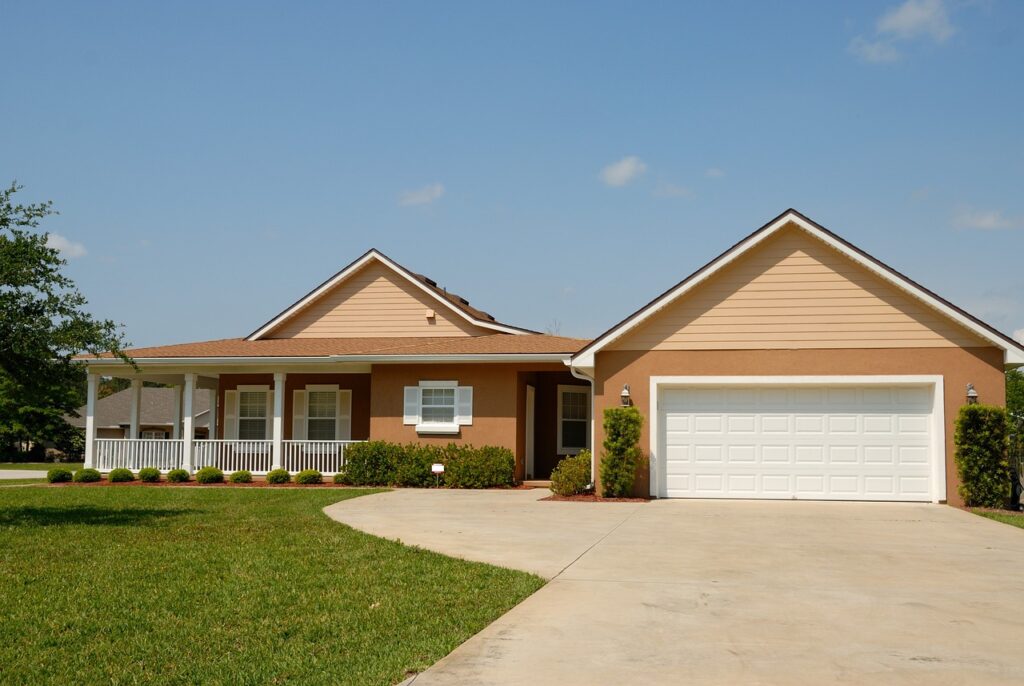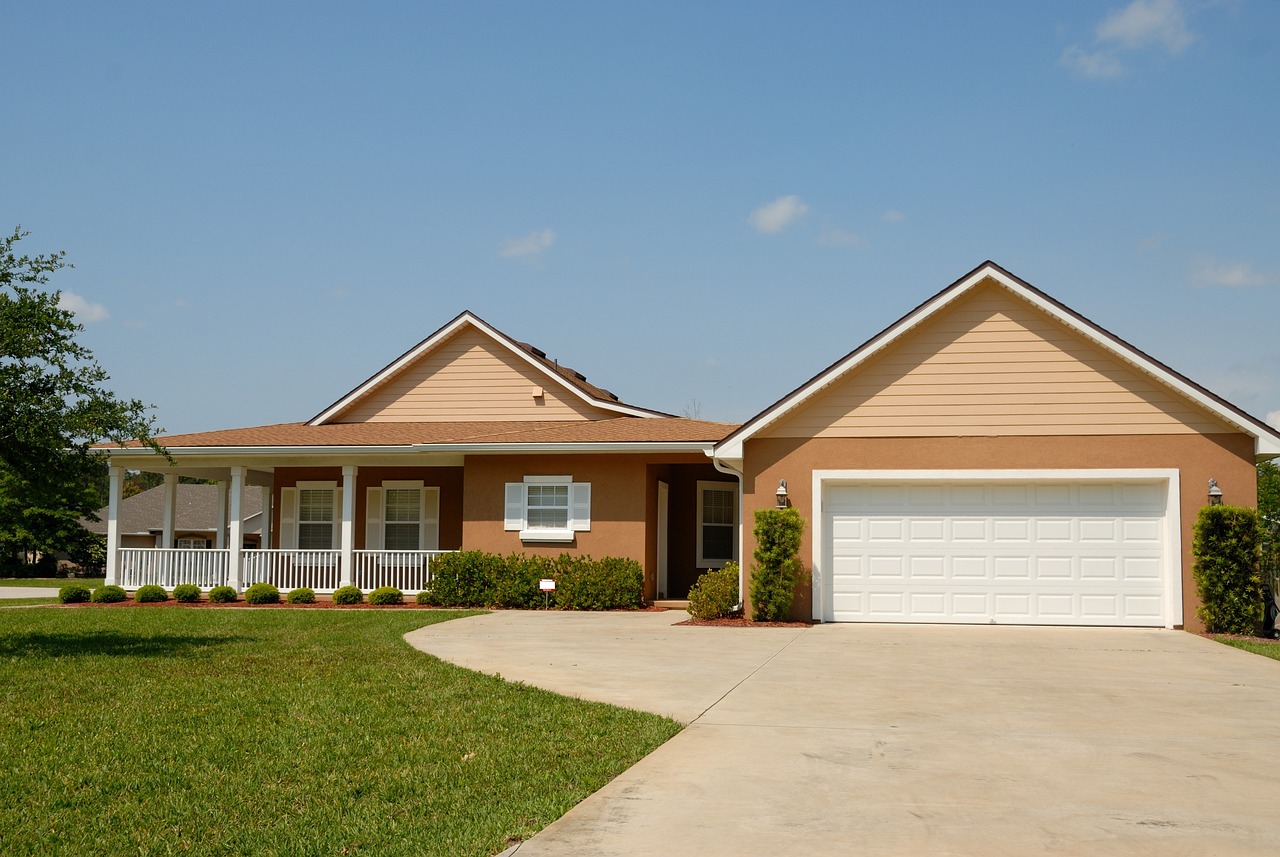 If you're planning on moving to sunny Florida in the near future, you might find yourself wracked with worry. You may already be making a mental list of the various steps you need to take before it's finally time to move.
Well, you can stop adding to your mental list! This guide is designed to provide you with all the information and steps you must take for the moving process.
Keep reading as we explore how to buy your dream home in Florida, what to do before you move, and what you shouldn't do before you close on the property.
12 Best Steps to Take to Buy Your Dream Property in Florida
The first thing you must do before packing up and moving to Florida is buy a home. Buying a house in Florida isn't as simple as it seems, and you must be prepared. Here are our 12 best practices for buying your dream property in Florida.
1. Assess Your Finances and Determine Your Budget
Property in Florida can be pretty expensive, depending on where you buy. It's essential to check out the neighborhoods you like in Florida and research the property prices and property taxes. From there, you can review your current financial situation and determine whether your dream Florida house is within your reach.
2. Get Pre-approved for a Mortgage
Before you make an offer on a property, it's a good idea to get a mortgage pre-approval. The pre-approval process grants you a document that confirms your lender will provide you with the mortgage loan once you have completed the mortgage application process. This way, there is no risk of being denied later when more is at stake.
3. Research Neighborhoods
If you want to move to a new place, it's a good idea to research the best neighborhoods and the amenities close by. For instance, if you were to move to Miami, you'd need to research the best neighborhoods in Miami, along with the schools, transport, nightlife, culture, property types, eateries, and attractions. Brickell, Coconut Grove, and Bal Harbour are all great places to start when researching Miami neighborhoods. Researching the crime rate in these areas is also a good idea.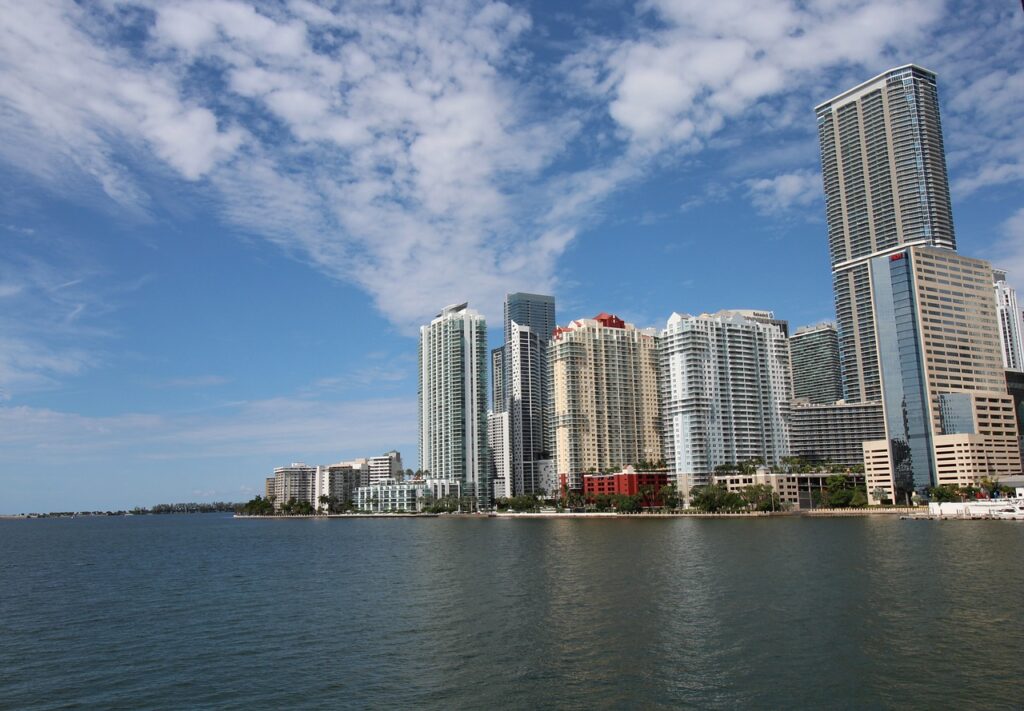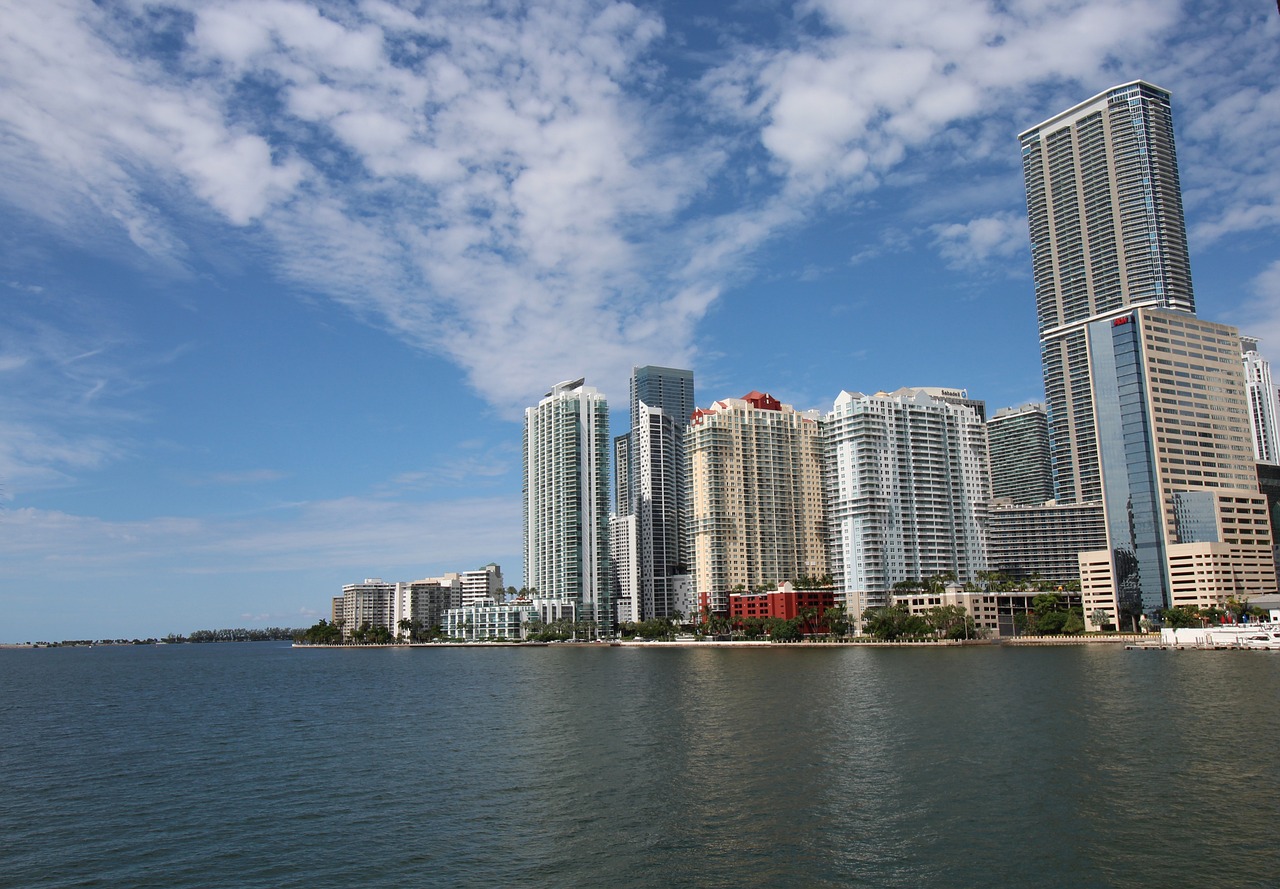 4. Choose an Experienced Real Estate Agent 
Once you have chosen a city or neighborhood you're interested in, it's time to reach out to an experienced real estate agent. They will have intimate knowledge of the area, and once you have discussed your needs and budget with them, they will be able to provide you with a list of properties that align with those needs.
5. Start House Hunting
Once your real estate agent has compiled a list of properties in Florida, it's time to browse for your Florida home and start your home-buying research. It's always a good idea to visit the property in person, and you should arrange a visit to Florida with your real estate agent in advance so that they can book viewings on the same day to shorten your trip.
6. Make an Offer
You can make an offer once you have found your dream Florida home. So long as the house is within your budget, you can make your offer and wait to hear back from the seller. Your real estate agent will advise you on the right offer to make.
7. Negotiate and Enter Into a Contract
Before you enter into a contract with a homeowner, there is a negotiation phase. Your real estate agent will talk you through the conditions of the contract and alert you to any red flags. If you have any objections, your agent will make negotiations on your behalf.
8. Do Home Inspections and Appraisals
It's important to be sure that the home you're buying is worth what you're paying. Home inspections and appraisals protect you when you invest in property, ensuring the home has a long lifespan and that there are no glaring repairs needed.
9. Secure Financing
Once you have approved a property and made your offer, you should return to your mortgage broker to apply for a mortgage loan. With the pre-approved mortgage, you can rest easy knowing that your application will be successful.
10. Conduct a Title Search and Purchase Homeowner's Insurance
You'll need to ensure the title is held by the person you're purchasing the property from to ensure that the purchase is legal. It's also a good idea to look into purchasing homeowner's insurance, which will protect your financial interests should anything happen to the property, such as a fire or storm.
11. Complete the Closing Process
Once you have taken all the necessary steps to purchase the property and you have secured a loan for the purchase price, you can complete the closing process and pay the closing costs. Once you have done this, the property is yours and you can collect your new house keys!
12. Move In!
After picking up your house keys, it's time to start moving! If you're moving from far away, this will be a long process and require special planning. Below, you'll find more information and tips for a successful move to Florida.
Some Differences in Buying Property in Florida
Before starting your house-hunting journey in Florida, there are some things you should know. The home-buying process is different from state to state, and you need to know the ins and outs of buying a house in Florida to know what to expect.
Closing Costs
When you purchase a property in Florida, the closing costs are generally between 3 and 9% of the purchase price. So, you'll need to ensure you can cover these costs as well as the down payment amount.
Property Taxes
Good news! The property taxes in Florida are to your benefit. When you buy a house in Florida, your tax rate will be only 0.98%, which is lower than the national average property tax rate of 1.08%.
Homeowners Association (HOA) Fees
There is a wide range of affluent and affordable neighborhoods in Florida. For more affluent neighborhoods with a wider offering of activities and community amenities, you can expect to pay around $1,000 or more in HOA fees. However, if you live in a less community-led neighborhood, you can expect to pay around $100 in HOA fees.
Homeowner's Insurance
Of course, your homeowner's insurance will depend heavily on the price of your property. But, to give you an idea of what to expect to pay, the average cost of homeowner's insurance in Florida is $2048 per year.
Things You Want to Avoid Before Closing on Your Mortgage
Before you close your mortgage, you must avoid doing anything that could put your finances at risk or jeopardize your mortgage loan. Below are some things you should wait to do until after you've closed your Florida home's mortgage.
Buying a Big-ticket Item: A Car, a Boat, or an Expensive Piece of Furniture
You shouldn't make a big purchase if you haven't closed your mortgage yet. Using credit to buy furniture, a car, or a boat will affect your credit report and could even lower your credit score and raise your debt-to-income ratio. This will impact your eligibility for a mortgage loan for your Florida home.
Quitting or Switching Your Job
Many people think they can quit their job to prepare for the move just because they have made the down payment on a property. You will not be a Florida homeowner until you have paid the closing costs on a property. So, while searching for jobs in Florida is advisable, you shouldn't commit to anything until after paying the closing costs.
Opening or Closing Any Lines of Credit
You should keep your credit report consistent throughout the home-buying process as taking out lines of credit can complicate things for your mortgage lender. Your debt-to-income ratio and monthly income will likely change, and your mortgage lender will need to reassess your ability to make the monthly mortgage payment consistently. This could slow the purchase process, which will be inconvenient for all concerned parties.
Paying Bills Late
Paying your bills late can also harm your financial situation, affecting your credit report. You should stay on top of your payments throughout the home-buying process to ensure no hiccups or snags.
Ignoring Questions From Your Lender or Broker
Your mortgage lenders are responsible for asking you the relevant questions and requesting documents to ensure you can access your loan and buy a house. You should answer questions from your Florida real estate agent and mortgage broker as quickly as possible.
Letting Someone Run a Credit Check on You
You won't want your credit accounts to change during the home-buying process. Mortgage companies will reconsider the loan if your credit score changes, so avoiding a credit check during this time is important.
Making Large Deposits to Your Accounts Outside of Your Paycheck
Any unusual activity in your accounts, such as large deposits, could present a red flag for your mortgage company and ultimately make them reconsider your eligibility for the loan. For instance, making a larger down payment due to a recent deposit will change the structure of your agreed mortgage contract.
Cosigning a Loan With Anyone
Again, if you cosign a loan with someone else, this will provide cause for your mortgage lender to reconsider and reevaluate your mortgage terms.
Changing Bank Accounts
You should keep your bank account consistent during the home-buying process as opening a new one will complicate the transfer of funds and your balance amount.
Taking Out Any Payday Loans
Payday loans have a high-interest rate and can seriously inhibit your ability to make regular mortgage payments. Taking out a payday loan will put the home purchase in jeopardy.
Takeaway
When moving to Florida, there are many best practices you can implement to ensure you can afford the home's purchase price and that the neighborhood suits your lifestyle. You shouldn't make any big financial decisions until after the closing date, either. If you need a Florida real estate agent, why not contact our team of experienced agents at Chatburn Living? We are experts in Florida real estate and are fully equipped to handle all your needs.